Sundar Pichai​, New CEO of Google
Sundar Pichai was just named the new CEO of Google.
Sundar Pichai has been named the new CEO of Google. Google is now a subsidiary of Alphabet, Inc., according to a blog posted by Larry Page, the new CEO of Alphabet and former CEO of Google.
1. Sundar Pichai Has Been Named the New CEO of Google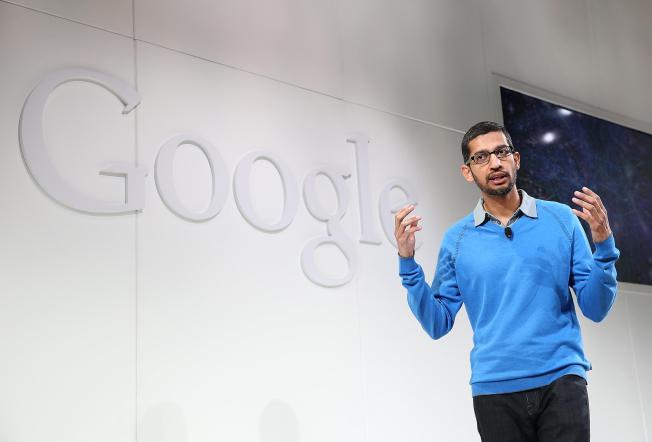 Pichai to become Google's new CEO because Page has enjoyed working with Pichai .Pichai has been saying many of the same things about Google's future that Page believed. Page said that Pichai especially stepped up and impressed him and Sergey Brin, President of Alphabet, after Pichai was given charge of product and engineering for Google last October. Pichai will continue to focus on innovation and pushing the boundaries:
  I feel very fortunate to have someone as talented as he is to run the slightly slimmed down Google and this frees up time for me to continue to scale our aspirations.
---
2. Pichai Joined Google in 2004 and Has Been a Superstar Ever Since
Sundar Pichai in 2013. He's been a superstar since joining Google.
Pichai joined Google in 2004. At first, he worked behind the scenes developing the Google toolbar. He then helped launch the Chrome browser in 2008, Fortune reported, which despite skepticism originally became the No. 1 browser in the world. Fortune referred to Pichai's meteoric rise through Google's ranks as "one of the fastest corporate ascents in the technology industry."
After launching Chrome, Pichai was promoted to vice president and then senior vice president at Google. He oversaw many of Google's applications, including Gmail and Android. He was added to Google's exclusive L-team of executive who reported directly to Page, Fortune reported. Pichai made many great moves for Google, including trying to convince the WhatsApp not to sell to Facebook and helping convince Nest to join Google, Business Insider reported.
In 2014, Pichai was given free rein for overseeing products like Google+, ad products, and commerce products. The only exceptions were independent units like Calico and YouTube. This came after years of proving to be drama free and willing to do what it takes to move forward. According to Business Insider, Pichai was adept at avoiding drama that many Google executives succumbed to. When he reported to Marissa Mayer, he was willing to wait outside her office for hours on end in order to make sure his team got good performance reviews. Pichai is definitely willing to put in the hours in order to succeed.
3. He Is Married and Has a Daughter and a Son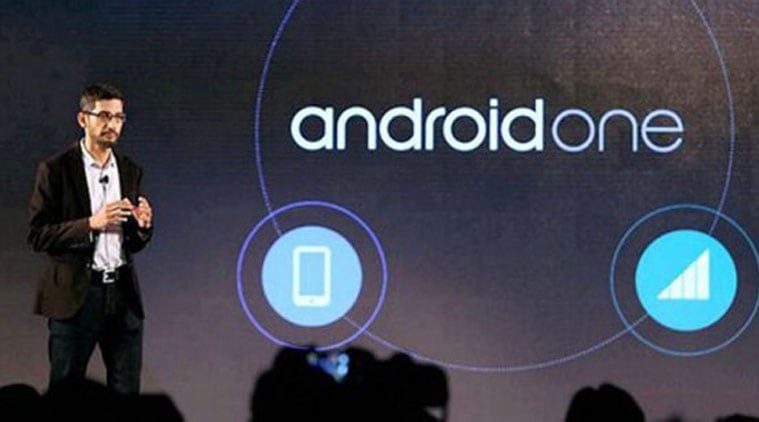 Sundar Pichai at a Google I/O conference in 2015. He's been named the new CEO of Google.
Pichai was born Pichai Sundararajanin 1972 in Tamil Nadu, a southern state in India. Pichai's dad was an electrical engineer with the firm GEC and worked hard to raise Pichai and his brother, working long hours and doing whatever it took, according to VC Circle. They lived in a two-room apartment in India without a TV or a car, Bloomberg reported. They would sometimes all ride on one scooter when they needed to go somewhere. They got their first phone, a rotary, when Pichai was 12.
Pichai's father, Regunatha, managed a warehouse that made electrical components and often talked to his son about his job.
"I used to come home and talk to him a lot about my work day and the challenges I faced. Even at a young age, he (Pichai) was curious about my work. I think it really attracted to him to technology.

4. Google Paid Millions to Keep Him From Leaving

Sundar Pichai in 2015. Google reportedly paid him millions not to leave and join Twitter.

Pichai was reportedly offered a chance to leave Google and become the product head at Twitter in 2011, according to Death and Taxes Magazine. Google reportedly offered Pichai $50 million in stocks to turn Twitter down. TechCrunch reported that Google made this offer before Twitter even revealed its proposed compensation package. Business Insider reported that Microsoft was considering Pichai as its new CEO when it was looking for a replacement for Steve Ballmer.

5. His Net Worth Is in the Multi Millions

Pichai's net worth is not known exactly, but it is in the multi-millions. He was given $50 million in stock by Google to keep him from jumping ship and joining Twitter.
---