Salesforce Marketing Cloud Email Specialist Spring '18 Release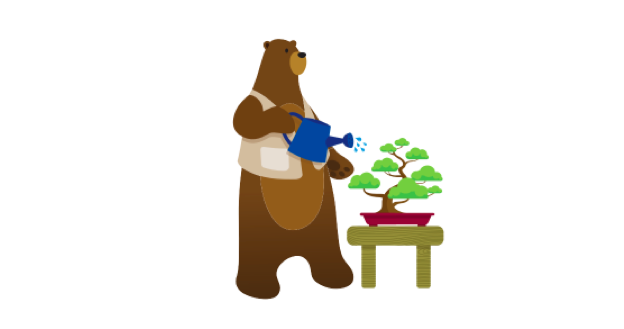 A customer wants to create an automation that runs a SQL Query then sends an email to the resulting audience. Which type of activity can be used to confirm the audience count is greater than zero before sending the email?
A) Filter
B) Refresh Group
C) Verification
D) Wait
Answer: C
A marketer is troubleshooting a template-based email. What is the best method for viewing the full HTML?
A) Send a test email and view the source code
B) Select the View Code button in Content Builder
C) Export the template and individual content blocks
D) Right-click in Content Builder and Inspect the HTML
Answer: B
What is the benefit of using a reference block instead of AMPScript within a template-based email in Content Builder?
A) The editor shows the content of the referenced block
B) AMPScript is only allowed in a paste HTML email
C) A reference block acts as a pointer to an existing block
D) There is no benefit, as both approaches behave the same
Answer: A
An email was developed where some subscribers meet none of the Dynamic Content rules. What is the expected result for those subscribers?
A) The email will raise an error and the subscriber will be skipped
B) The email will deploy without any content int he Dynamic Content block
C) The email will deploy with content from the last rule
D) The entire send will fail to deploy until another rule is created
Answer: B
A customer sends monthly promotional emails that require legally approved terms and conditions. The emails are created at the parent level and shared with the child business units when the new promotion starts. Which feature can the customer use to ensure the terms and conditions stay intact?
A) Inbox tools
B) Approvals
C) Content locking
D) Restrict a content area
Answer: C
A pre-event journey is created to prepare conference attendees before their arrival. All registrants get an initial email the day they register, and then two weeks before the conference, another email will be sent to them at 9 AM eastern time. Which type of Wait is best to address this?
A) Wait for a Date Based on an Attribute value
B) Wait for a Period of Time
C) Wait until a specific date
D) Wait by attribute duration
Answer: C
A marketer would like to include some basic personalization while sending an email in Content Builder to a Sendable Data Extension, but they cannot recall the field names in the DE. Which option from the personalization toolbar selector should be used to insert appropriate personalization strings?
A) Choose New Data Source
B) System Attributes
C) Profile Attributes
D) Any string currently listed
Answer: A
Northern Trail Outfitters' (NTO) marketing team wants to differentiate test emails from live sends by using the words 'For Review' in the subject line of every email sent for testing purposes. What can NTO do to ensure they receive a warning before sending any emails with the words 'For Review' in the subject line?
A) Create a validation rule to prevent the sending of test emails to live audiences
B) Configure Standard Approvals to include select key words for sends
C) Add the selected key words to Subject/Preheader Validation
D) Ensure that the administrator enables testable subject lines for send flows
Answer: C